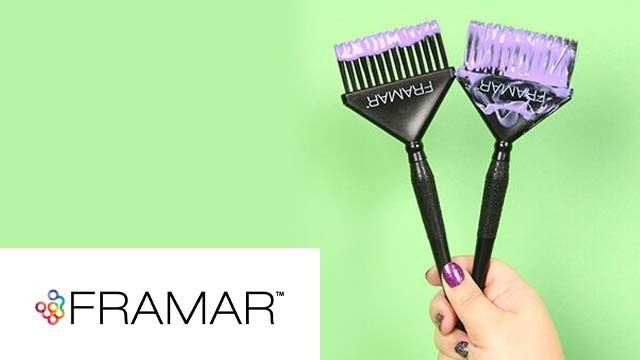 Framar Aluminiumfolie
De aluminiumfolie van Framar is zo gemaakt, zodat jij als colorist nog efficiënter te werk kunt gaan. Kies voor voorgesneden en voorgevouwen vellen of shop aluminiumfolie op rol, zodat jij zelf de lengte van het folie kunt bepalen. Op deze manier ga je ook verspilling tegen!
Waar je ook voor kiest, alle folie is zo gemaakt dat het goed in het haar blijft zitten en comfortabel is voor de klant.
Waarom kies je voor Aluminiumfolie?
Aluminiumfolie heeft een erg buigbaar en vervormend effect. Hierdoor is het erg makkelijk aan te brengen en te vormen naar de contouren van het hoofd. De folie is zeer geschikt voor het creëren van high- en lowlights.
Alles voor jouw salon
Ontdek verschillende soorten aluminiumfolie van professionele merken op Haibu, of maak jouw kappersuitrusting compleet met de andere professionele kappersproducten van Framar.