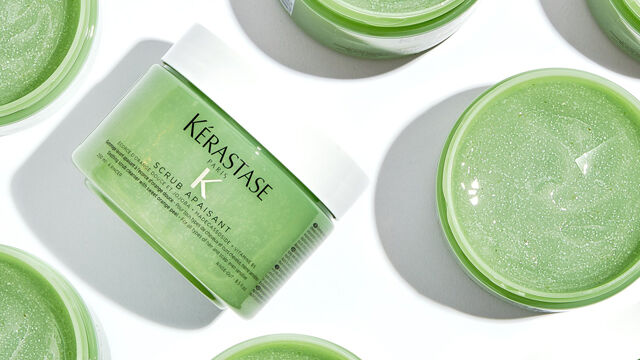 Voeg toe aan verlanglijst

Voeg toe aan verlanglijst
Kèrastase Fusio Dose
Producten van Kèrastase Fusio Dose kopen? We presenteren je online ons uitgebreide assortiment. Bekijk bijvoorbeeld de Concentre Oleo Fusion en de Booster Nutrition, net als de Brillance of de Densite. Eenvoudig online verkrijgbaar, voor de laagste prijs die je daarvoor kunt betalen.
Ook buiten de aanbiedingen en acties om, zodat je nooit meer teveel betaalt voor de Kèrastase Fusio Dose producten. En ben je aan de andere kant op zoek naar de Homme-lijn? Ook die vind je online, zodat je alle producten die je nodig hebt meteen kunt bestellen.
Voordelen van Kèrastase Fusio
Verwijdert overtollig talg, vuildeeltjes, productophoping en onzuiverheden (3x meer vuildeeltjes dan met een traditionele shampoo)
Verbetert de werkzaamheid van behandelingen die daarna worden toegepast
Stimuleert de hoofdhuid
Tilt de wortels onmiddellijk op en zorgt voor een langdurig lichtgewicht volume (+72% na het aanbrengen)
Onmiddellijke hoofdhuid- en haarontgifting
Producten van Fusio
Heb jij last van een gevoelige hoofdhuid? Dan is de Kérastase Scrub Soothing 250ml echt iets voor jouw gevoelige huidje. Deze zachte scrub zorgt ervoor dat jouw gevoelige hoofdhuid op een milde wijze vanaf de haarwortel verzorgd wordt. Bij gebruik zal de Kérastase Scrub Soothing heerlijk gaan schuimen en tegelijkertijd wordt het haar en de huid gekalmeerd en gehydrateerd. Nu zal je minder last hebben van een gevoelige hoofdhuid, een droge hoofdhuid, roos of jeuk.
De Kérastase Scrub Purifying 250ml is een intens zuiverende scrub speciaal ontwikkelt voor de hoofdhuid. Heb jij last van een vettige-, gevoelige- of roos gevoelige hoofdhuid? Dan is de Scrub Purifying echt iets voor jou. Het zeezout in de scrub zorgt ervoor dat onzuiverheden, vuile- en dode huidcellen op een milde wijze verwijderd worden van de hoofdhuid. Na gebruik zal je een heerlijk luchtig en schoon gevoel hebben. De Kérastase Scrub Purifying is een vervanger voor het gebruik van shampoo en is ook geschikt voor het dunne- en dunner wordende haar.
Shop Kèrastase Fusio op Haibu!
Bestel nu jouw Kérastase Fusio producten op Haibu en geniet morgen al van prachtig gezond en glanzend haar! Want wanneer jij jouw bestelling voor 23.59 uur plaatst, heb je hem in de meeste gevallen al de volgende dag in huis.
Heb jij nog vragen of wil je hulp bij het kiezen van de juiste producten voor jouw haar? Neem gerust contact op met onze professionele klantenservice. Zij helpen je graag verder!
Benieuwd naar meer producten van Kèrastase? Ontdek hier ons gehele aanbod!