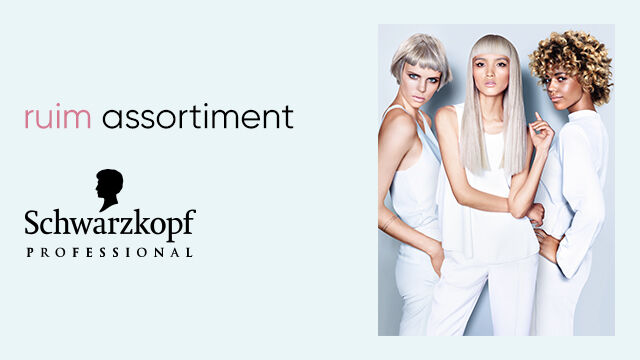 Schwarzkopf Mannen
Alles van Schwarzkopf voor Mannen, eenvoudig online verkrijgbaar. We zorgen er daarmee voor dat je gemakkelijker kunt winkelen, terwijl je bovendien een lagere prijs betaalt. Goedkoop inkopen, bijvoorbeeld als je zoekt naar de 3DMen Hair & Body Shampoo of de Deep Cleansing Shampoo.
En bekijk daarnaast ook de Texture Clay en de Molding Wax, net als de rest van Schwarzkopf voor Mannen. Doe daarmee inspiratie op of vul de voorraad aan, zodat je nooit meer zonder hoeft te komen te zitten. Of bekijk ons uitgebreide assortiment op het gebied van Kleur Blond Me.
Op die manier kun je online alles bestellen, voor een zo laag mogelijke prijs. Met gratis verzending, voor bestellingen vanaf €30, exclusief btw. En dat geldt zowel voor alles van Schwarzkopf voor Mannen als voor de rest van onze uitgebreide collectie voor kappers en salons.