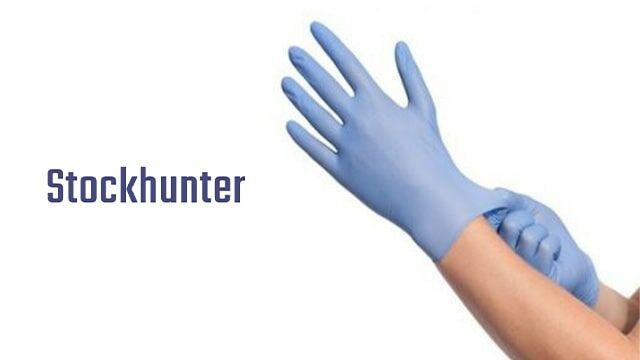 Stockhunter
Op zoek naar kappershandschoenen? Op Haibu vind je een groot assortiment aan handschoenen voor kappers van het merk Stockhunter. De wegwerphandschoenen van Stockhunter zijn van uitstekende kwaliteit en poedervrij. Ze zijn verkrijgbaar in meerdere kleuren, maten en in vinyl, nitril en latex. Wij helpen je graag om de juiste handschoenen te kiezen. Hieronder lees je waarom je wegwerphandschoenen gebruikt en het verschil tussen vinyl handschoenen en nitril handschoenen.
Waarom gebruik je kappershandschoenen?
Handschoenen van Stockhunter gebruik je als bescherming voor je handen. Bijvoorbeeld wanneer je aan de slag gaat met permanentvloeistoffen of haarverf. De wegwerphandschoenen van Stockhunter voldoen aan alle richtlijnen en hebben het CE keurmerk zodat de veiligheid gegarandeerd wordt. Ook zijn de handschoenen poedervrij wat een vereiste is wanneer je werkt met chemicaliën.
Nitril handschoenen
Handschoenen van Nitril bieden de beste bescherming voor je handen. Ze zijn ontzettend sterk en gemaakt van synthetisch polymeer waardoor er weinig kans is op een latex allergie of een andere allergische reactie. Op deze manier werk je dus heel hygiënisch. Nitril handschoenen zijn voor eenmalig gebruik.
Vinyl handschoenen
Vinyl handschoenen bieden jou als kapper minder bescherming dan Nitril handschoenen. Ze kunnen namelijk sneller scheuren wanneer je met scherpe objecten werkt of lange nagels hebt. Houd hier dus rekening mee, vooral wanneer je aan de slag gaat met gevaarlijke vloeistoffen. Wel zijn vinyl handschoenen zacht en makkelijk aan te krijgen. Vinyl handschoenen hebben dus een comfortabel draagcomfort.
Wegwerphandschoenen kopen
Wil jij wegwerphandschoenen kopen? Met de kappershandschoenen van Stockhunter weet je zeker dat je veilig werkt. Koop de handschoenen voordelig, makkelijk en veilig op Haibu. Ook voor alle andere kappersbenodigdheden ben je bij ons aan het juiste adres.