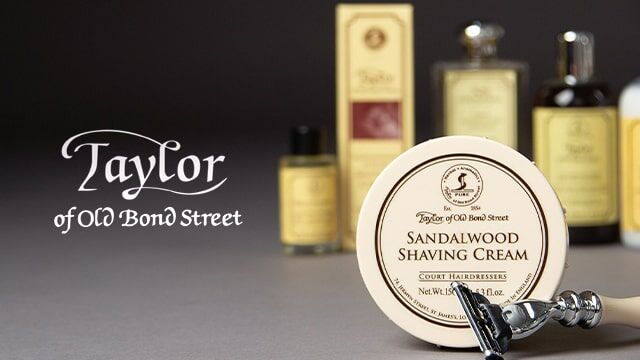 Taylor Of Old Bondstreet Accesoires
Voeg toe aan verlanglijst

Voeg toe aan verlanglijst

Voeg toe aan verlanglijst
Accessoires
De accessoires van Taylor of Old Bondstreet bestaan uit een scheerkwast houder en twee scheerkwasten, één in het zwart en één in het ivoor.
De Taylor of Old Bond Street Scheerkwast Pure Badger is gemaakt van puur dassenhaar en is zo ontworpen dat het een rijke crème-achtige schuim creëert en elke haar goed raakt bij het insmeren. Het zwarte handvat valt fijn in je hand en is gemaakt van edelkunsthars.
Voor een optimaal glad resultaat raden wij je aan de kwast in combinatie met de Taylor of Old Bond Street scheerzeep en verzorging te gebruiken!
Taylor of Old Bondstreet
Taylor of Old Bondstreet is een Engels familie bedrijf dat is opgericht in 1854, keer op keer blijven ze bezig om de producten te optimaliseren. Dit resulteert in een professioneel en populair assortiment van luxe scheer- en huidverzorgingsproducten speciaal voor mannen. De gehele lijn bevat pure en natuurlijke plantaardige ingrediënten. Het merk heeft alles om je gezicht perfect te scheren en verzorgen.