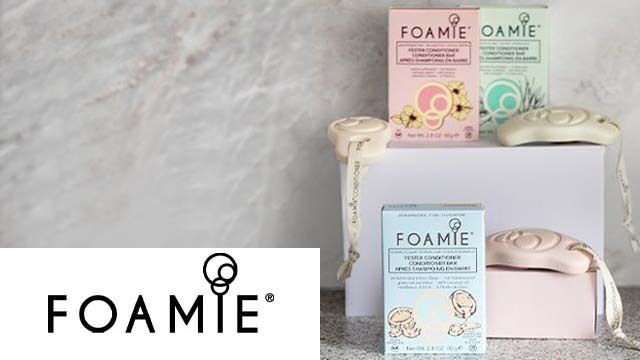 Foamie Face Bar
De Foamie Face Bar is een nieuwe aanvulling op jouw badkamerritueel! Reinig en verzorg niet alleen het haar en lichaam, maar nu ook het gezicht. Ook geschikt voor de gevoelige huid!
De Foamie Face Bar is 100% zeep vrij. Ook wordt er 80% minder water gebruikt in vergelijking met vloeibare gezichtsreinigers. Daarnaast wordt er geen plastic verpakkingsmateriaal gebruikt, waardoor de Foamie Face Bar ontzettend milieuvriendelijk is! De Bar is 100% vegan en cruelty free.
Ondanks dat de Face Bar geen verpakkingsmateriaal heeft, is het super makkelijk in gebruik. Door de speciale vorm van de Bar glipt deze niet uit je handen. Daarnaast zorgt deze vorm voor een aangenaam masserend effect. Iedere Foamie Bar heeft een katoenen koord waarmee de Bar eenvoudig kan worden opgehangen in je badkamer.
De Foamie Face Bar is een plastic-vrij alternatief van de reguliere facewash en is beschikbaar in 2 soorten: Aloe You Vera Much en Too Coal To Be True.
Maak jouw douche-ervaring compleet en gebruik ook de Foamie Shampoo Bar, Conditioner Bar en Body Bar. Op Haibu shop je al jouw favoriete producten van Foamie.