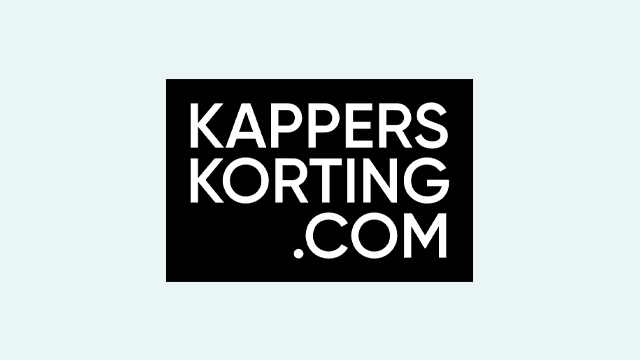 Krulborstel kopen? Bestel professionele krulborstels op Haibu
Een krulborstel wordt vaak gebruikt om gewatergolfd haar, tussen twee beurten door, bij te werken. Op deze manier blijft het haar er altijd mooi uitzien! Op Haibu vind jij de krulborstel die je zoekt.
Krulborstel, krultang of warme luchtborstel?
Er is weldegelijk een verschil. Een krultang is simpel gezegd een verwarmde staaf waarmee je gemakkelijk krullen in het haar maakt. Een warme luchtborstel is een combinatie van een borstel en een föhn en zorgt ervoor dat het haar droog wordt gemaakt en er tegelijkertijd krullen of slag wordt gecreëerd.
Een krulborstel is een soort combinatie van een krultang en een föhnborstel. Dankzij het fijne formaat is deze borstel ideaal om kleine rolletjes met een sterke volume bij de aanzet mee te föhnen. 
Hoe werkt een krulborstel?
Met een krulborstel creëer je door middel van warmte kleine krullen/golven in het haar. Het resultaat is ongeveer gelijk aan watergolven. Dit is dan ook de reden waarom de krulborstel vaak wordt gebruikt om tussen twee watergolf beurten het haar op te frissen. Een krulborstel is dankzij het fijne formaat uitermate geschikt voor kort haar. 
Onze favoriet
De borstel van Babyliss PRO is geschikt voor alle haartypen. Naast thuisgebruik, is de krulborstel ook zeer geschikt voor professioneel gebruik in de salon. Door de korte opwarmtijd van slechts 1 minuut, de koele top en het meedraaiende snoer is de krulborstel zeer gebruiksvriendelijk. De keramische borstel is voorzien van flexibele borstelharen die het haar niet beschadigen. 
De Babyliss PRO Krulborstel is verkrijgbaar in verschillende breedtes:
Hybrid Hot Styler Krulborstel & Stijltang
Wil je naast krullen, het haar ook af en toe kunnen steilen? Dan is de Babyliss PRO Hybrid Hot Styler Krulborstel & Stijltang iets voor jou! De krulborstel en stijltang in één is ideaal voor mensen met kort of halflang haar. Door het Advanced Heat Management System geniet je van perfect en langdurig resultaat!
Bescherm het haar
Vergeet niet een goede heat protection te gebruiken, voordat je met een krulborstel aan de slag gaat. Een hittebeschermer beschermt het haar tegen de hoge temperaturen van een hitte styling tool, zoals een krulborstel, föhn of stijltang.
Hitte beschermende producten beschermen het haar niet alleen, maar verzorgen het ook intensief. Voor mooie en gezonde krullen gebruik je dus altijd een heat protector!
Wij helpen jou!
Wil je er zeker van zijn dat je een goede krulborstel koopt? Ga dan voor een professioneel exemplaar van Haibu. Al onze producten zijn voorzien van uitgebreide productinformatie, zodat jij precies weet welke borstel een goede match is voor jou.
Wil je er graag één kopen, maar heb je nog iets meer advies nodig? Neem dan gerust contact op met onze klantenservice. Zij staan zeven dagen per week voor je klaar om je te voorzien van deskundig advies!
Bestel jouw professionele krulborstel
Bestel je vandaag voor 23.59 uur, dan heb je jouw bestelling (mits voorradig) de volgende dag al in huis. En bij bestellingen boven de €30,- excl. profiteer je ook nog eens van gratis verzending!
Wil je altijd op de hoogte blijven van de nieuwste producten, nieuwste acties en trends? Vergeet je dan niet aan te melden voor onze nieuwsbrief of volg ons op één van onze social media kanalen!