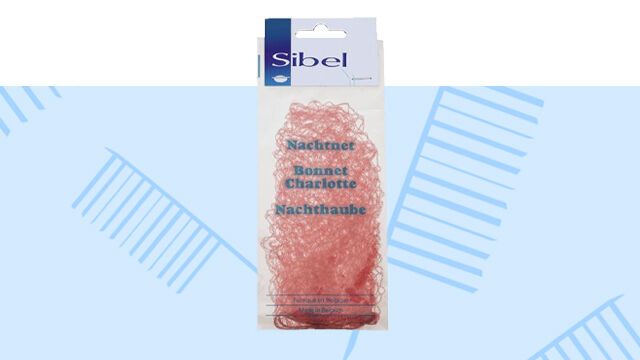 Haarnetjes
Bescherm jouw krullen tegen pluizen en uitzakken met een haarnetje. Deze zijn geschikt voor onder andere omvorming en permanenten van het haar.
Voordelen van haarnetjes
Behoud tijdens het slapen de rollers in het haar op hun plaats.

Het haar blijft goed om de rollers zitten en gaat niet pluizen.

Het is een multifunctioneel product dat kan worden gebruikt over wikkels of om het haar te beschermen wanneer je een hoed draagt.

Een watergolfnet is onmisbaar wanneer je het haar wilt watergolven. Het netje zorgt ervoor dat alle rollers op hun plaats blijven tijdens het drogen, ook onder een droogkap of met een föhn.
Permanent
Wij raden aan om altijd professionele haarproducten te gebruiken. Waarom? Tijdens het permanenten maak je gebruik van een chemische vloeistof. Wanneer deze van slechte kwaliteit is, kan het haar ernstig beschadigd raken. Lisap en Wella hebben zeer fijne materialen in het assortiment om haar te permanenten.
Hoe houd je je permanent mooi?
Borstel je krullen zo min mogelijk. Gebruik een kam met wijde tangen of ga er voorzichtig doorheen met je vingers en kam het alleen als het haar nat is.  Tip: gebruik de Denman brush D3 voor extra definitie! Laat het aan de lucht drogen, mocht je het wel willen droog föhnen? Gebruik dan een föhn met een diffuser
Advies nodig?
Onze klantenservice is 7 dagen per week bereikbaar via mail, telefoon, chat, WhatsApp of Facebook. Dus ook in het weekend!