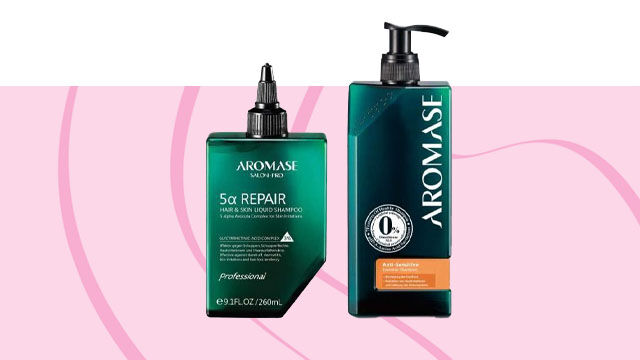 Pakketten voor de gevoelige hoofdhuid
Pakketten voor de gevoelige hoofdhuid
De pakketten voor de gevoelige hoofdhuid zijn speciaal voor jou samengesteld. Deze pakketten bevatten heerlijke verzorgende ingredienten die goed zijn voor jouw gevoelige hoofdhuid. De oorzaak van de extra gevoelige huid komt vaak door een verstoord evenwicht in de sebumproductie, vervuiling, stress of een tekort aan bepaalde voedingsstoffen. Met deze heerlijke geselecteerde producten kan jij de gevoelige hoofdhuid verbeteren en op de juiste manier verzorgen.
Tips
Geen diep reinigende shampoo gebruiken. Dit kan zorgen voor een geirriteerde hoofdhuid. 
Niet elke dag je haar wassen, en als je je haar wel elke dag wilt wassen. Kies dan voor milde shampoo (met milde reiniging).
Was je je haar en hoofduid te weinig? Dan kan dat ook problemen opleveren voor je huid en haar. Dit zorgt voor jeuk waardoor je gaat krabben. Kies daarom voor de juiste productlijnen (voor de gevoelige hoofdhuid).
Voedingstoffen
Als je te kort hebt aan bijvoorbeeld vitamine B12 kan je last krijgen van een gevoelige hoofdhuid. Probeer daarom altijd de juiste vitaminen binnen te krijgen! Dit kan een gevoelige hoofdhuid tegen gaan. Denk aan de volgende vitaminen:
Vitamine A
Vitamine B12
Vitamine C
Vitamine E
Zink & Ijzer
Voorkom en verzorg je gevoelige hoofdhuid!
Denk aan gezonde voeding, was je haar op milde wijze met de juiste producten. Haibu heeft heerlijke pakketten samengesteld, bijvoorbeeld het pakket van Kerastase Genisis verzwakt haar of het gevoelige hoofdhuid pakket van Lanza Healing Remedy Scalp Balancing. Deze pakketten zijn voorzien van een milde shampoo of cleanser, een conditioner voor extra verzorging en of een masker of leave-in.