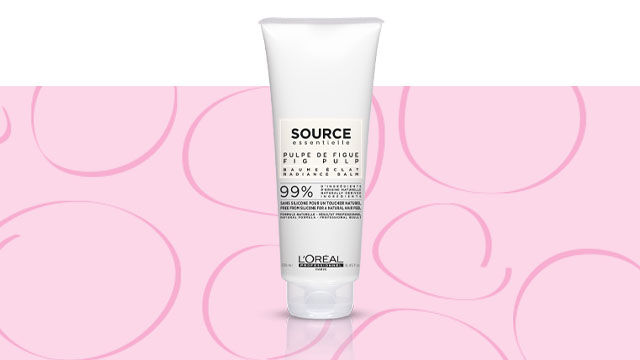 Curly Girl Methode Haarmasker
Curly Girl Methode - Haarmasker
De haarmaskers die geschikt zijn voor de Curly Girl Methode zijn vrij van sulfaten, siliconen, parabenen, minerale oliën, waxen en uitdrogende alcohol. Deze ingrediënten hebben namelijk een negatief effect op het haar.
Zo zullen sulfaten het haar uitdrogen en leggen siliconen en minerale oliën een laagje om het haar heen, waardoor vocht en andere producten niet meer tot het haar kunnen doordringen. Hierdoor droogt het haar (nog meer) uit en dat wil je niet, aangezien krullend haar van nature ook al wat droger is!
In deze blog lees je welke ingrediënten je, volgens de Curly Girl Methode, beter kunt vermijden.
Het haar wassen volgens de Curly Girl Methode
Nadat je één keer de final wash hebt gedaan, was je het haar vanaf dat moment alleen nog maar met shampoos die CG-proof zijn. Wij hebben alle geschikte producten voor jou geselecteerd in de Curly Girl Methode categorieën: Shampoo, Conditioner, Haarmasker, Leave-in en Stylingproducten. Super handig!
Na het wassen gebruik je een conditioner uit deze speciale Curly Girl Methode categorie, om het haar te hydrateren. Deze wissel je af met een geschikt haarmasker. Het masker breng je op eenzelfde manier in het haar als de conditioner:
Breng het product aan in de lengtes en punten van het haar en verdeel het met je vingers of gebruik een kam met grote tanden.
Vervolgens 'scrunch' je met je handen het haar omhoog, richting de hoofdhuid. Op deze manier bevorder je de natuurlijke krulpatroon. Laat intrekken en spoel het haar gedeeltelijk of helemaal uit.
Vaak wordt er aangeraden een leave-in conditioner of moisturizer te gebruiken om het haar extra te hydrateren. Tot slot kun je de voor jouw haartype geschikte stylingproducten aanbrengen en het haar op een voor jou geschikte manier drogen of stylen.
Blijf experimenteren
Geen krul is het zelfde en ieder haartype is anders. Wat voor de één werkt, kan voor de ander een grote teleurstelling zijn. Een kant-en-klaar advies bestaat dus niet, helaas!
Ons advies is om goed uit te zoeken wat de eigenschappen van jouw haar zijn en daarna verschillende producten en combinaties van producten uit te proberen. Probeer het liefst één nieuw haarproduct tegelijk uit en gebruik het wat vaker. Zo kun je het beste zien wat dat product met het haar doet.
Door te blijven proberen en experimenteren kom je er vanzelf achter wat het beste werkt voor jouw haar!
Kom alles te weten over de Curly Girl Methode
Wij hebben de Curly Girl Methode van A tot Z voor jou uitgelegd. Lees deze blog en ga direct aan de slag!