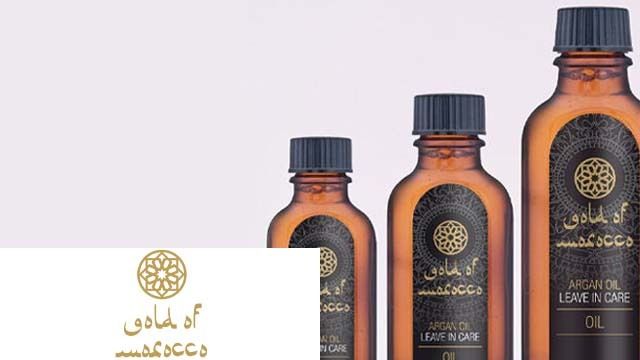 Gold of Morocco stylingsproducten
Voeg toe aan verlanglijst

Voeg toe aan verlanglijst

Voeg toe aan verlanglijst
Gold of Morocco Styling
Hoge kwaliteit haarverzorging en styling met arganolie. De arganolie wordt ook wel het 'Marokkaans Goud' genoemd. Het geeft je haar een prachtige glans en voedt het intensief.
De stylingsproducten van Gold of Morocco zorgen voor een sterke hold en tegelijkertijd voor verzorging door de argan olie, avocado olie en de Provitamine B5.
De producten van Gold of Morocco zijn voorzien van natuurlijke arganolie, avocado-olie en keratine gecombineerd om droog en beschadigd haar een intensieve behandeling te geven. De vochtbalans in je haar wordt hersteld, je haar krijgt een prachtige glans en voelt heerlijk soepel en glad aan.
Ingrediënten
De arganolie bevat een hoge dosis voedingsstoffen die antioxidanten, essentiële vetzuren en vitamine E. De argania-vruchten worden geteeld zonder het gebruik van kunstmatige mest, pesticiden, hormonen en genetische manipulatie.