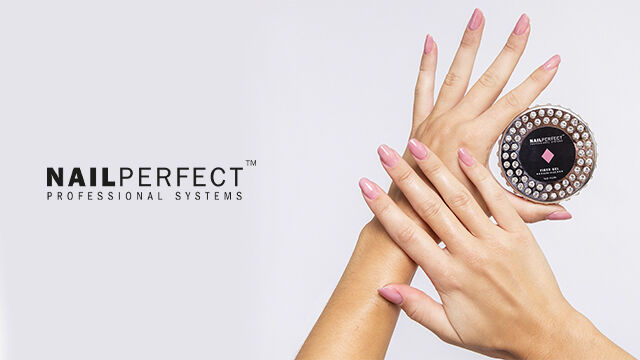 Producten 1 tot 24 van 155 in totaal
Pagina
Je leest momenteel de pagina

1
Producten 1 tot 24 van 155 in totaal
Pagina
Je leest momenteel de pagina

1
NailPerfect Gel
NailPerfect heeft alles wat je nodig hebt voor het creëren van mooie en verzorgde gelnagels! Alle verschillende lijnen hebben hun eigen werkwijze en voordelen.
Wil je snel te werk gaan? Kies dan voor NailPerfect Build That Nail. Dit is een base-, builder en topgel in één product en is ideaal voor een gemakkelijke en snelle toepassing op natuurlijke nagels.
Ook met NailPerfect Sqeasy Gel creëer je in no time de mooiste nagels. Sqeasy Gel heeft de kracht van acryl en de flexibiliteit van een gel. Let wel, deze gel is alleen te gebruiken met een LED-lamp!
NailPerfect Fiber Gel is perfect voor het maken van prachtige, verzorgde nagels, zelfs op probleemnagels! De gel bevat polyestervezels wat zorgt voor een optimale hechting.
NailPerfect Fiber in a Bottle bevat synthetische vezels wat zorgt voor extra ondersteuning. Daarnaast bevat het vitamine E en calcium, wat bijdraagt aan een goede gezondheid van de natuurlijke nagel.
Kies uit de allermooiste kleuren!
Met NailPerfect UPVOTED Soak Off Gelpolish creëer je prachtige nagels die wel 4 tot 6 weken lang blijven zitten. De gelpolish is voor zowel natuurlijke nagels als kunstnagels geschikt, chipt niet, pelt niet af en beschadigd de natuurlijke nagel niet. De nagellak is gemakkelijk aan te brengen en snel te verwijderen met de NailPerfect Soak Off Gel Remover.
Nagellak zonder gebruik van een LED/UV lamp?
Wil je liever een nagellak gebruik waarbij je geen LED/UV lamp nodig hebt? Kies dan voor de UPVOTED Nail Lacquer van NailPerfect. Deze professionele nagellak van hoge kwaliteit is sneldrogend en heeft een lang houdende formule. Doordat de lak sterk gepigmenteerd is, heb je met één of twee laagjes al een perfecte dekking. Daarnaast is de NailPerfect UPVOTED Nail Lacquer 100% vegan!
Op Haibu vind je een uitgebreid assortiment NailPerfect UPVOTED Soak Off Gel Polish. Voor iedereen zit er wel een geschikte kleur tussen! Ontdek het nu!