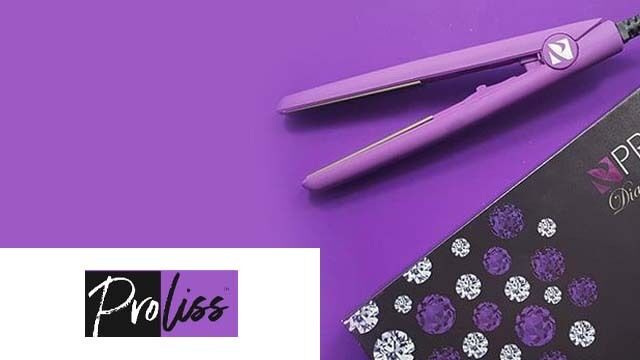 Voeg toe aan verlanglijst

Voeg toe aan verlanglijst
Proliss: goede kwaliteit voor een zeer goedeprijs!
Proliss stylingtools zijn ideaal voor professioneel gebruik, zowel in de salon als thuis. Door de keramische bladen en infraroodtechnologie zitten er vele voordelen aan het gebruik van stylingtools van Proliss!
Proliss stijltangen
De platen van de Proliss stijltangen zijn 100% keramisch. Dit zorgt voor een gelijkmatige verdeling van de warmte over de platen. De platen hebben een lange levensduur en zijn van hoogwaardige kwaliteit.
Proliss Twister
Proliss Twister is een krultang die werkt met infraroodtechnologie. De technologie voorkomt het pluizen van je haar. Ook de krultang is, net als de stijltang, gemaakt van een keramische tourmaline staaf.Dit zorgt ervoor dat je prachtige krullen kan maken die niet pluizen. De staaf van de twisters zijn zonder klem, maar door de hitte-beschermende handschoenmaak je gemakkelijk krullen zonder datje vingers verbranden. Ook de twisters zijn in verschillende designs verkrijgbaar.
De twisters zijn verkrijgbaar in de volgende maten:
Kan jij niet kiezen tussen een stijl- of krultang? Kies dan voor allebei! Met de Full set Hot Pink heb jij je stylingtools in één pakket! De set bestaat uit een stijltang, een twister en een mini stijltang. Doordat de tools een dubbele voltage hebben, kunnen ze ook in het buitenland worden gebruikt.
Bestel nu je Infusion stijltang,Twister of het pakket nog voor 23:59 en ontvang hem morgen al in huis! Vergeet ook niet jezelf aan te melden voor onze nieuwsbrief. Je blijft dan altijd op de hoogte van de nieuwste acties en trends.