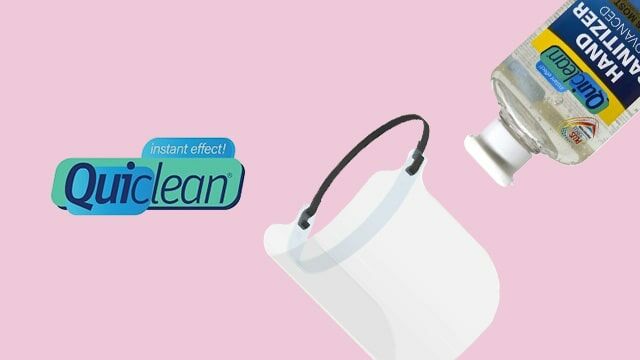 Voeg toe aan verlanglijst

Voeg toe aan verlanglijst
Quiclean
Quiclean biedt hygiënische producten voor de professional. Producten die ervoor zorgen dat jij zorgvuldig te werk kan gaan en dat je klanten zich veilig voelen in jou salon!
De meeste ziektekiemen worden via je handen overgebracht. Daarom is handhygiëne zo belangrijk, omdat hiermee de verspreiding van ziektekiemen tegen gegaan kan worden. Zo voorkom je dat jij of een ander ziek wordt. Deze ziektekiemen kun je bestrijden, door middel van bijvoorbeeld dispensers met handalcohol.
Veiligheid & hygiëne voorop!
Via de handen kunnen makkelijk ziekteverwekkers worden verspreid. Door regelmatig je handen te wassen met water en zeep, verklein je de kans dat je zelf of iemand in je omgeving ziek wordt.
Echter, als je handgel overmatig gebruikt, kan dit leiden tot irritatie en een gevoelige huid veroorzaken, doordat je huid uitdroogt en natuurlijk huidoliën verwijderd worden. Het is dus niet goed voor je handen om dit overmatig te gebruiken. Daarom geldt voor handgels dat je ze met mate moet gebruiken én alleen als je niet in de mogelijkheid bent om je handen te wassen. Tip: gebruik ook een voedende handcreme om je handen te verzorgen.
Met de producten van Quiclean kun jij hygiënisch en verantwoord te werk gaan in jou salon!