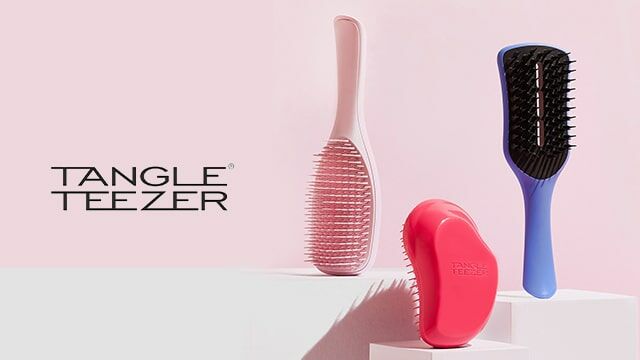 Tangle Teezer Original

De producten van Tangle Teezer Original koop je eenvoudig online. Zoals de Salon Elite Roze of Zwart, net als de Juicy Fruit in Paars of Blauw. Bekijk de diverse producten en de verschillende kleuren. Gewoon online, waar je een keuze kunt maken uit het brede assortiment.
Voordelig verkrijgbaar, dankzij onze aantrekkelijke kortingen voor Tangle Teezer Original. Ook buiten de tijdelijke acties en aanbiedingen om, zodat je goedkoop kunt inkopen. Bekijk ons complete assortiment, waarmee we ervoor zorgen dat je nooit meer mis hoeft te grijpen.
Bekijk de verschillende producten van Tangle Teezer Original. Wij zorgen er voor dat je die meteen online kunt kopen, inclusief gratis verzending. Standaard voor iedere bestelling van minimaal €30, exclusief. Zorg er dus voor dat je verschillende producten die je nodig hebt combineert. Wij nemen dan de verzending voor onze rekening, zodat jij daar geen omkijken naar hebt.