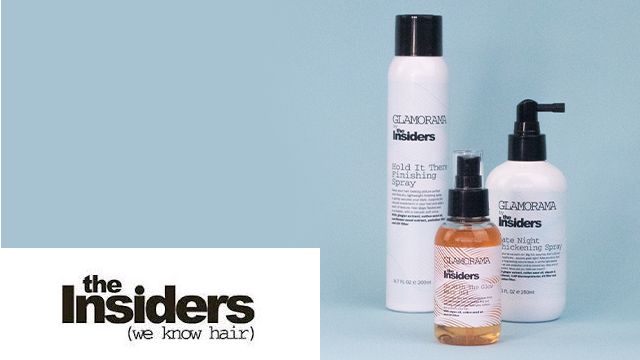 The Insiders Glamorama
Glamorama is een lijn uit het assortiment van het merk The Insiders. De producten van de Glamorama lijn zorgen voor veel volume in het haar met een zacht en langdurig resultaat. Met dze producten krijgt het haar body en zal het fantastisch gaan glanzen.
Deze lijn bestaat uit een shampoo, conditioner, olie en twee haarsprays.
The Insiders
The Insiders is een merk dat zichzelf als no-nonsense, open-minded en free-spirited ziet. De producten van dit merk zijn dan ook ontworpen door gepassioneerde haarexperts en zijn gecreëerd met unieke formules die kostbare extracten als proteïnen, zeewier en andere gecertificeerde organische en natuurlijke actieve ingrediënten bevatten. They know hair!