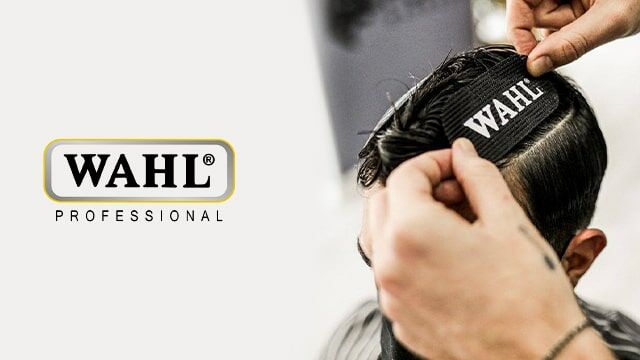 Wahl Tondeuse: hoge kwaliteit voor een voordelige prijs!
Op Haibu vind je een breed scala aan tondeuses, zo ook van Wahl! De Wahl Tondeuse wordt gebruikt door kappers die een goede prijs - kwaliteit verhouding belangrijk vinden. Ben je dus op zoek naar een professionele tondeuse van hoge kwaliteit met de voordeligste prijs die je kunt vinden dan ben je bij Haibu aan het juist adres! Wij zijn jouw online kappersgroothandel voor al jouw professionele kappersbenodigdheden.
Wahl Tondeuse
De Wahl Tondeuses zijn professionele tondeuses die gebruikt worden door vele kapsalons en thuiskappers. Wij bieden op onze website verschillende soorten tondeuses aan, of je nou gaat voor een draadloze tondeuse of een traditionele Wahl Tondeuse, je vindt ze altijd met hoge korting bij ons! Met de Tondeuses van Wahl kun je continu probleemloos het haar weg snijden. De tondeuses hebben allen een zeer sterk snoer en een ultra sterke motor, hierdoor geniet je veel langer van je duurzame tondeuses en heb je er jaren lang plezier van. Je zult merken dat de Wahl Tondeuse minimale trilling geeft en een perfecte hitteafdracht heeft, dit maakt het gebruik van de Wahl Tondeuse gemakkelijker en aangenamer dan andere tondeuses.
Bij elke tondeuse ontvang je opzetkammen in verschillende maten, hierdoor kun je het haar op verschillende lengtes wegsnijden en zul je nooit meer uitschieten. ZIt de opzetkam die jij zoekt er nog niet bij? Kijk dan eens bij Wahl opzetkammen en accessoires.  

Dit grote assortiment op Haibu word jou zeer voordelig aangeboden.
Wahl Super Taper
Een van de meeste verkochte en gewaardeerde tondeuses is de ultra sterke Wahl Super Taper! Deze tondeuse is uitgevoerd in verschillende varianten en zorgt altijd voor een geweldig resultaat zonder al te veel moeite. Wij bieden de Wahl Super Taper aan in de traditionele variant zoals de Wahl Super Taper , maar ook in de draadloze versie: Wahl Cordless Super Taper ProLithuim Series. De Lithium-ion batterij van deze tondeuse gaat maar liefst +/- 100 minuten mee, hierdoor kun je de Wahl Tondeuse meerdere keren per dag gebruiken zonder deze op te hoeven laden. Wil je nog voordeliger te werk gaan? Neem dan eens een kijkje naar onze Wahl Super Taper + Super Trimmer set, hierbij ontvang je de Wahl Tondeuse set met een tondeuse én een trimmer tegen een zeer voordelige actieprijs!
Vind de beste tondeuses voor jou! 
Professionele tondeuses voor kappers van de beste merken zoals uiteraard Wahl maar ook merken als Moser en Babyliss! Kies je voor draadloos, met een speciale motor of eentje die precies bij jouw haartype past? Met ons uitgebreide assortiment aan verschillende tondeuses zit er ook voor jou één bij!
Bestel je professionele Wahl Tondeuse bij ons op Haibu! Bestel op werkdagen nog voor 23:59 en ontvang je tondeuse morgen al in huis!