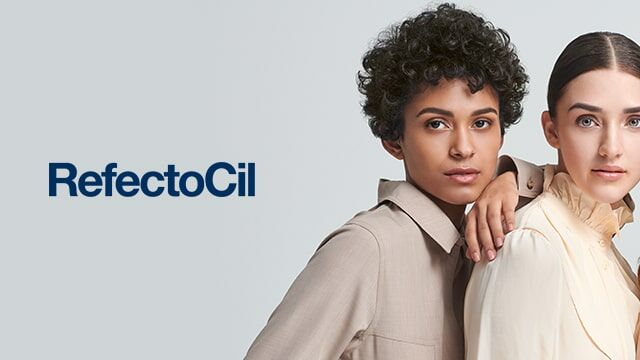 RefecotCil: permanent je wenkbrauwen kleuren!
RefectoCil is de beste permanente oplossing als het gaat om het kleuren van je wenkbrauwen! Dit merk is ongekend populair en vliegt over de toonbank. Met een brede lijn die elke gewenste kleur bevat kan nu iedereen genieten van donkere wimpers of wenkbrauwen zonder elke dag mascara of een wenkbrauwpotlood te moeten gebruiken. Naast de gewone lijn heeft Refectocil nu ook een lijn speciaal ontwikkelt voor de gevoelige huid.

Met de Refectocil wenkbrauwverf geniet je van een mooie donkere kleur wenkbrauwen die tot wel 6 weken perfect blijft zitten. Uitgebreide collectie bestaat uit een speciaal oxidant, verschillende verzorgingsproducten en 10 verschillende kleuren. Kies de kleur die bij je past!
Geniet van mooi geverfde wenkbrauwen. Zes weken lang hoef jij je wenkbrauwen niet bij te tekenen. En na zes weken kan je zo weer opnieuw je wenkbrauwen kleuren met een RefectoCil wenkbrauwverf!
RefectoCil Sensitive
RefectoCil Sensitive is speciaal ontwikkelt voor de gevoelige huid. Speciaal voor mensen die na het verven snel last hebben van een rode, geïrriteerde huid of uitslag raden wij deze wenkbrauwverf aan. Deze verf is gemaakt op basis van plantaardige ingrediënten om zo irritatie te voorkomen. Ook deze wimper/wenkbrauwverf blijft tot wel 6 weken perfect op de haartjes zitten! Deze lijn bevat speciale ontwikkelaars die de huid verzachten. De sensitive lijn bestaat uit 4 kleuren.
Hoe werkt het?
De Refectocil wenkbrauwverf is zeer gemakkelijk en veilig in gebruik, het heeft een korte inwerktijd en de beste kleuruitkomst die je kunt verwachten! Voor een optimaal resultaat zonder vlekken raden wij je aan om eerst af te dekken met de RefectoCil Wimperblaadjes, vervolgens breng je de afdekcrème aan op de gedeelten waar je geen verf wilt hebben. Meng de gewenste kleur met de crèmeontwikkelaar en breng dit vervolgens aan op de wimpers of de wenkbrauwen. Laat het inwerken tot je de gewenste donkere kleur hebt en verwijder de verf met een watje. Om overige vlekken te verwijderen kun je de color remover gebruiken om de overige verf te verwijderen.
Bestel RefectoCil wenkbrauwverf vandaag nog!
Bestel je RefectoCil wimper- en wenkbrauwverf op werkdagen nog voor 23:59 bij Haibu en je ontvangt de verf de volgende dag al in huis! Heb je nog vragen over de verf of de kleur? Neem dan gerust contact op met onze klantenservice. Zij helpen je graag met al je vragen!