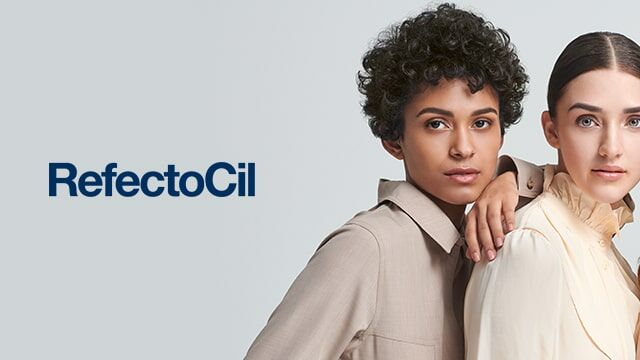 Refectocil benodigdheden
Haibu heeft veel benodigdheden in het assortiment voor het verven van wimpers en wenkbrauwen met het merk RefectoCil.
'Natural beauty... Ja jij!'
Hoe fijn is het om gelijk een mooie, sprekende uitstraling te creëren zonder een spoortje make-up? Geniaal maar hoe?! Het verven van wimpers en wenkbrauwen is de perfecte manier om je look met minimale inspanning te upgraden! Hiervoor heb je niet alleen de wimper- en/of wenkbrauwverf nodig maar ook een aantal handige benodigdheden van RefectoCil om het perfecte resultaat te bereiken.
Handige benodigdheden zijn o.a.
RefectoCil Sensitive vlekverwijderaar: om verf van de huid te verwijderen
RefectoCil verfschaaltje: om de verf en ontwikkelaar in te mengen
RefecroCil wimperblaadjes: Deze handige blaadjes plaats je onder de ogen om te voorkomen dat de verf op de huid komt bij het verven van de wimpers.
RefectoCil Afdekcreme: Een absolute must bij het verven van wimpers en wenkbrauwen. Het beschermt de huid tegen verkleuringen van de verf. Het voorkomt dat de verf aan de huid hecht.
Gel, liquid of cream ontwikkelaar: je hebt verschillende mogelijkheden waarmee je de verf mengt.Tip: De RefectoCil wimperverf kun je het beste mengen met een cream- of  gel ontwikkelaar. Dit zorgt ervoor dat het mengsel wat stijver wordt. Dit voorkomt dat het mengsel te vloeibaar is en kan uitlopen.
De liquid is zeer geschikt voor de wenkbrauwverf. Het is natuurlijk maar net wat je fijn vindt!
Bekijk ook de sensitive lijn van RefectoCil! Deze lijn is speciaal ontwikkelt voor de gevoelige huid. Hier hebben we natuurlijk ook de bijpassende benodigdheden voor.